AireSpring Call Recording
Full-Featured Call Recording and Quality Monitoring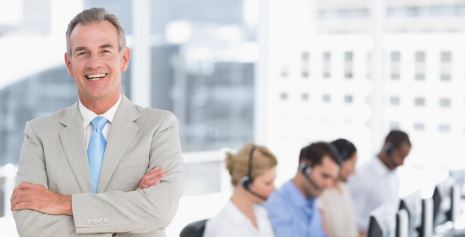 AireSpring's call recording platform is built from the ground-up to provide high fidelity recording, efficient storage, and effortless retrieval of phone calls. Designed as an add-on for AireSpring's award-winning network voice services, including SIP Trunking, PRIs, analog lines, and the AirePBX Cloud Business Phone System, AireSpring Call Recording enables a complete call recording solution, smoothly integrating with all AireSpring voice services. Calls are automatically recorded and saved to the cloud, where they are readily accessible through an intuitive and easy-to-use online portal. All major web browsers are supported, and our online interface requires no additional software installation.
The call recording portal allows users to quickly find their recordings using powerful and flexible search criteria. Metadata, comments, and labels can be attached to the recordings, ensuring that important files are categorized for quick retrieval. Recordings can be downloaded or emailed, and support clear and precise playback with standard media players.
Benefits
AireSpring Call Recording helps organizations proactively manage risks, ensuring adherence to corporate policy and regulatory requirements. Dispute resolutions are streamlined, and the recordings can be easily used and reused as a coaching and performance enhancement tool for agents and sales professionals, translating directly into higher sales and happier clients.
Features
Advanced audio detection and segmentation ensures that the file for each individual call remains separate for convenient storage and retrieval.
GSM6.10, A-Law and u-Law compression codecs are supported.
Users can search and retrieve files by timestamp, recording duration, inbound/outbound, remote party, local party, and by tagged Metadata.
Easy-to-use online portal, usable on all standard internet browsers, allows clients to quickly search, find and categorize their recordings.
Recordings can be downloaded or emailed in .wav, allowing clear and precise playback.
Customer databases can be linked to the platform for safe and stable long-term storage and backups.
Data, comments and labels can be attached to the recordings, ensuring that they can be easily categorized and retrieved.
Top Benefits of the AireSpring Advantage
Fully Managed Network with QoS
Eliminate Finger Pointing Between Providers
Largest Available Coverage
On-Premises Enterprise-Grade Router/Gateway Included FREE
Reliable and Diversified Network
Free 24/7 Proactive WAN Network Monitoring Service
Personalized Service
Escalation List Up to Our CEO
For more information, please contact AireSpring at 888-389-2899 or email sales@airespring.com