IPSec VPN Remote Access
Enable your employees at home, on the go, or in a remote/branch office to seamlessly and securely connect to your corporate network (MPLS or SD-WAN) via public Internet with IPSec VPN Remote Access from AireSpring.
Even without an MPLS or SD-WAN circuit, enable employees to access existing AireSpring networks over the Internet while simultaneously safeguarding your data and improving cost efficiencies.
AireSpring will work with you to customize an AireSpring IPSec VPN Remote Access solution that meets your security and connectivity needs.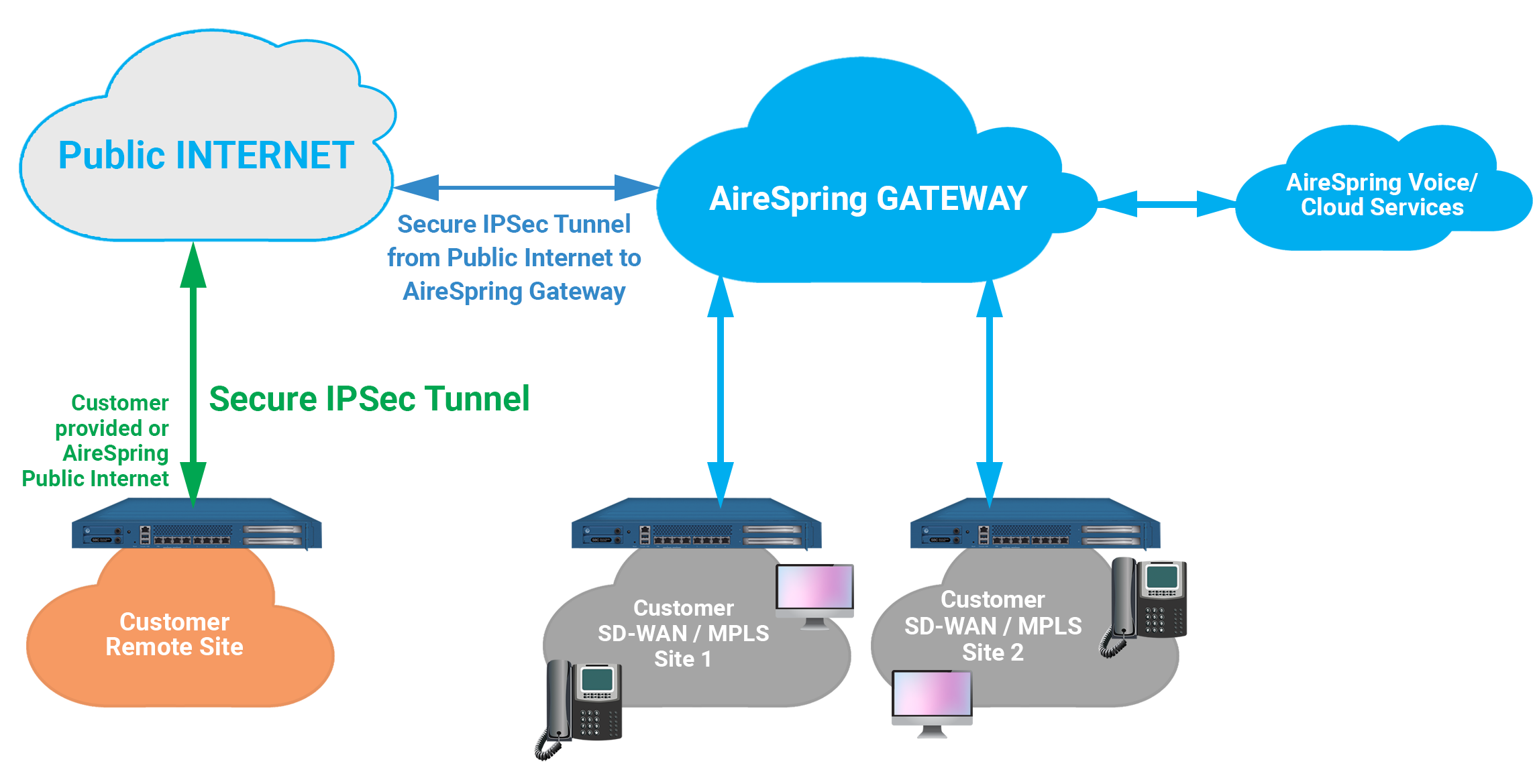 Features
Remotely connect securely and seamlessly to your AireSpring private network using the public Internet, without an MPLS or SD-WAN circuit.
Use the public Internet for backup of an AireSpring provided MPLS or SD-WAN link.
Use AireSpring IPSec VPN Remote Access to encrypt or secure any data that transits through the public Internet.
Use connectivity from AireSpring and pick different underlying vendors. Choose from TDM, Ethernet, Cable, DSL and Wireless options for additional diversity or use your own AireSpring connectivity.
For more information, please contact AireSpring at 888-389-2899 or email sales@airespring.com
Top Benefits of the AireSpring Advantage
Fully Managed Network with QoS
Eliminate Finger Pointing Between Providers
Largest Available Coverage
On-Premises Enterprise-Grade Router/Gateway Included FREE
Reliable and Diversified Network
Free 24/7 Proactive WAN Network Monitoring Service
Personalized Service
Escalation List Up to Our CEO