AireSpring is a Recognized Leader in Low Cost Dedicated Long Distance Phone Service
Whether your company has traditional phone equipment or modern IP enabled systems, AireSpring has a solution for you.
This service is provided through our award winning SIP Trunking network and offers the maximum value for your dollar. AireSpring Long Distance enables you to achieve the power, flexibility, and affordability of SIP with your traditional phone equipment. We'll set you up with a gateway device which sits between your phone equipment and the award-winning next generation AireSpring IP network. Leverage the value of your existing phone system and achieve the advantages of IP telephony at the same time.
AireSpring also offers the lowest pricing on dedicated long distance quoted across multiple tier one networks. AireSpring is always ready to provide you with world class services at industry leading low rates.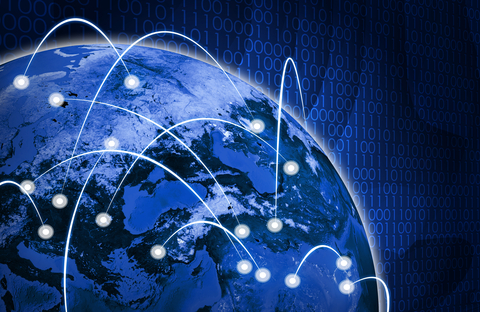 We Can Handle Your Heavy Traffic
AireSpring's Long Distance services are built to handle heavy traffic volume. In fact, we love busy call centers with high calls per second! While other companies may reject your high CPS traffic, AireSpring welcomes it.
Features
6/6 increment duration billing
6 digit rounding
Built to handle high volume dialer traffic
Do Not Call and mobile blocking compliance
Ability to dial out to Toll-Free numbers
Aggressive rates powered by our advanced Least Cost Routing Platform
Nationwide and international DIDs available
Gain the advantages of next generation IP telephony without needing to purchase new IP enabled phone equipment
Top Benefits of the AireSpring Advantage
Fully Managed Network with QoS
Eliminate Finger Pointing Between Providers
Free On-Premises Enterprise-Grade Router/Gateway Included FREE
Reliable and Diversified Network
Online Access via our AireCare Customer Portal
Free 24/7 Proactive AireNMS™ WAN Network Monitoring Service Service
Personalized Service
Escalation List Up to Our CEO