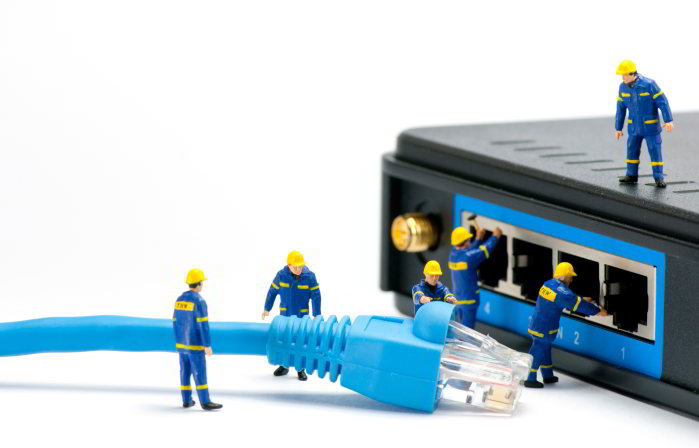 AireSpring Managed Router Service
Reduce costs and maximize returns with a fully managed and configured router FEATURE
The AireSpring Managed Router Service is the best way to reduce unexpected downtime and performance issues in your business network. With free 24/7/365 monitoring, the Managed Router Service will lower your capital investments and maintenance expenses, replacing high-cost repairs and replacements with a single low monthly fee. Our routers are custom configured to your business needs, and our Network Operations Center (NOC) constantly monitors your equipment to ensure that it is fully optimized and performing at the highest possible level
BENEFITS
Boosted Performance: AireSpring's Managed Router Service improves network operations, capacity, and efficiency by expertly maintaining customer networks.
AireSpring's Expertise: Our experts gather data and evaluate potential changes using specialized tools and applications. Any moves, additions, or changes are reviewed and implemented by our network operations team.
Failover Redundancy: If you have an existing Internet connection from cable, DSL, or another provider in your network, AireSpring can provide a failover solution for business continuity.True hardware redundancy is available with an AireSpring Backup Router, configured using HSRP (Hot Standby Router Protocol) so that both the AireSpring Primary Router and the AireSpring Backup Router are available for use at all times.
Features
FREE 24/7 Support
The AireNMS WAN Network Monitoring Service will quickly alert our Network Operations Center (NOC) of potential trouble, keeping you informed of your network's health and helping you get back online sooner.
Redundancy Options Available
Automatic failover and hardware backups help safeguard your mission critical business requirements.
Legacy Support
Seamless integration of landline phones and fax lines with our industry leading Session Initiation Protocol (SIP) system.
Support for the Future
Easily upgrade your system as your network needs change, with painless transition to all of AireSpring's Managed Connectivity services.
Top Benefits of the AireSpring Advantage
Fully Managed Network with QoS
Eliminate Finger Pointing Between Providers
Largest Available Coverage
On-Premises Enterprise-Grade Router/Gateway Included FREE
Reliable and Diversified Network
Free 24/7 Proactive WAN Network Monitoring Service
Personalized Service
Escalation List Up to Our CEO
For more information, please contact AireSpring at 888-389-2899 or email sales@airespring.com