Managed Firewall and Unified Threat Management
Build a Wall Around Your Network
An effective information security program starts with a good Network perimeter security plan. You need reliable technology and best practices that will stop viruses, spyware, worms, Trojans, and key loggers before they enter your network. Firewalls and Unified Threat Management (UTM) provide the foundation necessary to protect your organization's data, network and critical assets from cyber criminals.
But what if you don't have an in-house IT department, or the budget to hire a trained security expert? And what about the cost of the hardware and software you'll need to buy and maintain going forward? The answer is a Managed Firewall Service from AireSpring.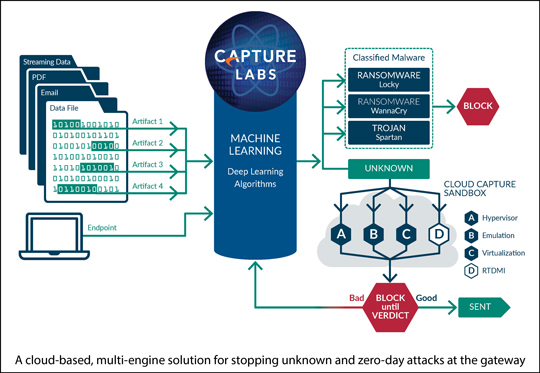 Benefits
All-in-one Solution at an Affordable Monthly Fee. We combine a SonicWall firewall appliance and Advanced Gateway Security Services including patented intrusion prevention and content filtering technology into a single solution.
Comprehensive Configuration and Reporting. All these security technologies are installed, configured, and deployed for you and managed as one unit. All event data is available via our reporting system for early threat identification so you can take appropriate measures BEFORE your security has been compromised.
Hardware and Software Upgrades. Our managed security service includes ongoing firmware and software upgrades which are automatically deployed remotely as updates are released. We can also upgrade your firewall appliance as technology and business needs change.
Enhance Protection
Block viruses, Trojans, worms, rootkits and polymorphic "zero-day" malware at the gateway, before they reach your network.
Prevent "drive-by downloads" from infected web sites.
Block outbound botnet "command and control" traffic from stealing your customer lists, credit card information, patient or employee information, engineering designs, trade secrets, and other confidential information and intellectual property.
Prevent employees from visiting web sites containing content related to pornography, gambling, hate crimes, and other objectionable topics.
A Better IT Approach from AireSpring
Many businesses struggle to protect their network with the necessary IT security protocols and lack the in-house technical expertise to properly configure, run and manage a firewall. SonicWall combined with AireSpring's Managed Security service is the answer.
Rest easy with 24/7 network monitoring by trained SonicWall security experts, and enjoy long-term peace of mind with ongoing software and security updates. Additionally, you'll be able to upgrade/exchange your firewall as your needs change, and as technology changes – further future proofing your solution.
DPI-SSL Inspection
Gain visibility into SSL/TLS encrypted traffic.
Block hidden malware downloads.
Thwart command and control communications and data exfiltration.
Customize inclusion and exclusion lists for compliance or legal requirements.
Enhance security, application control and data leak prevention.
SonicWall CAPTURE ADVANCED THREAT PROTECTION
SonicWall Capture Advanced Threat Protection service is a cloud-based network sandbox that analyzes suspicious code to help discover and stop newly developed malware.
Multi-engine cloud sandbox that includes SonicWall's Real-Time Deep Memory Inspection (RTDMI), virtualization, hypervisor level analysis and full-system emulation
High security effectiveness at diagnosing new threats
Automated breach prevention enabled by blocking files until a security verdict is determined
Near real-time signature deployment protects organizations from follow-on attacks
Email and app notifications with robust reporting from the sandbox environment
Real Time Deep Memory Inspection (RTDMI)
SonicWall RTDMI is a patent-pending technology and process utilized by the SonicWall Capture Cloud to identify and mitigate even the most insidious modern threats, including future Meltdown exploits. The new RTDMI technology:
Proactively detects and blocks unknown mass-market malware via deep memory inspection in real time
Detects and blocks malware that does not exhibit any malicious behavior and hides its weaponry via custom encryption
Forces malware to "reveal" its weaponry into memory
Identifies and mitigates sophisticated attacks where weaponry is exposed for less than 100 nanoseconds
Unified Threat Management (UTM)
Unified Threat Management (UTM) provides real-time network threat prevention by providing an updated list of internet threat signatures to the SonicWall firewall appliance continuously throughout the day, with no appliance reboots required. UTM enables the SonicWall to perform Reassembly-Free Deep Packet Inspection (RFDPI) on all network traffic, which exposes threats hidden inside internet packets."
Virus Scanning Capabilities

Common protocols such as SMTP, POP3, IMAP, HTTP, FTP, NetBIOS and many others
All non-encrypted protocols across every port
Dozens of stream-based protocols
Instant Messaging and peer-to-peer file transfers

Threat Protection

Protection against viruses, spyware, worms, Trojans, software vulnerabilities such as buffer overflows, as well as peer-to-peer and instant messenger applications, backdoor exploits, and other malicious code

Scalability

Able to scan an unlimited number of concurrent downloads of any file size

Signature Database

Dynamically-updated database containing thousands of attack, vulnerability and high threat virus signatures

Logging and Reporting

Real-time logging and alerting
Granular reports through the SonicWall Global Management System

Supported Compression Formats
Intrusion Prevention Service
SonicWall Intrusion Prevention Service integrates an ultra-high performance deep packet inspection architecture and dynamically updated signature database to deliver complete network protection from application exploits, worms and malicious traffic. A scalable solution supporting virtually any network size, SonicWall IPS allows intrusion prevention to be enforced not only between each network zone and the Internet, but also between internal network zones for added security.
Application Control
Application Control provides a solution for setting policy rules for application signatures. Application Control policies include global App Control policies, and App Rules policies that are more targeted.
Blocking entire applications based on their signatures
Blocking application features or sub-components
Bandwidth throttling for file types when using the HTTP or FTP protocols
Blocking an attachment
Sending a custom block page
Sending a custom email reply
Redirecting an HTTP request
Sending a custom FTP reply over an FTP control channel
Geo-IP Filtering
Geo-IP Filtering allows administrators to block connections coming to or from a geographic location. Deployment of Geo-IP Filtering with Firewall Access Rules allows for Distributed Denial of Service (DDoS) protection as well as other Network Attack Mitigation features including Anti-Spoofing. Our Geo-IP Filtering Best Practices secure your network from undesired connections while giving you access to the resources you need to get things done.
Content Filtering
SonicWall Content Filtering Services (CFS) allows administrators to provide web filtering service that blocks inappropriate, unproductive, unproductive and even illegal and malicious web content for SonicWall customers around the globe.
Block access to malicious URLs, domains and IP addresses
Limit access to specific sites based on category
Enforce YouTube and Safe Search policies
Throttle the bandwidth on sites such as Facebook or YouTube
Top Benefits of the AireSpring Advantage
Fully Managed Network with QoS
Eliminate Finger Pointing Between Providers
Largest Available Coverage
On-Premises Enterprise-Grade Router/Gateway Included FREE
Reliable and Diversified Network
Free 24/7 Proactive WAN Network Monitoring Service
Personalized Service
Escalation List Up to Our CEO
For more information, please contact AireSpring at 888-389-2899 or email sales@airespring.com