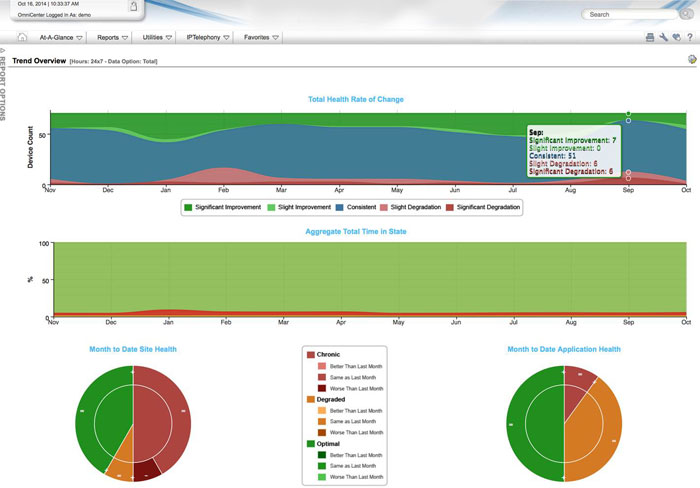 AireNMS
The AireNMS network monitoring service provides proactive 24/7 real-time WAN monitoring and alerting for AireSpring provided routers and gateways. As part of the AireSpring Advantage, our AireNMS network monitoring service enables you to rest assured knowing that your network is being monitored day and night worldwide by the AireSpring Network Operations Center (NOC).
Trouble tickets are proactively opened on your behalf in the event of a network issue or alert often before your IT team is even aware there is a problem.
AireNMS makes it easy to spot and track issues thanks to instant operational health monitoring, which reduces the cost and time needed for troubleshooting. The single pane of glass view enables your IT team to view exactly what the AireSpring NOC sees on your network. Best of all, it's included FREE for AireSpring provided routers and gateways.
BENEFITS OF PROACTIVE NETWORK MONITORING
AireNMS delivers insight into your enterprise IT environment with a simple dashboard view via our web portal. Additionally, it provides consolidated performance reports that let you review live and historical statistics for your service, CPU, network, and more all through one easy-to-use web portal.
The "single pane of glass" feature provides the immediate status of your network services, with the ability to drill-down into specific areas for more data, while the simple web interface is available from anywhere without having to download and install software. With 24/7 monitoring and alerting by AireNMS, you get the added visibility into your AireSpring routers on your network that you need to save money and reduce the complexity of optimizing performance across your business.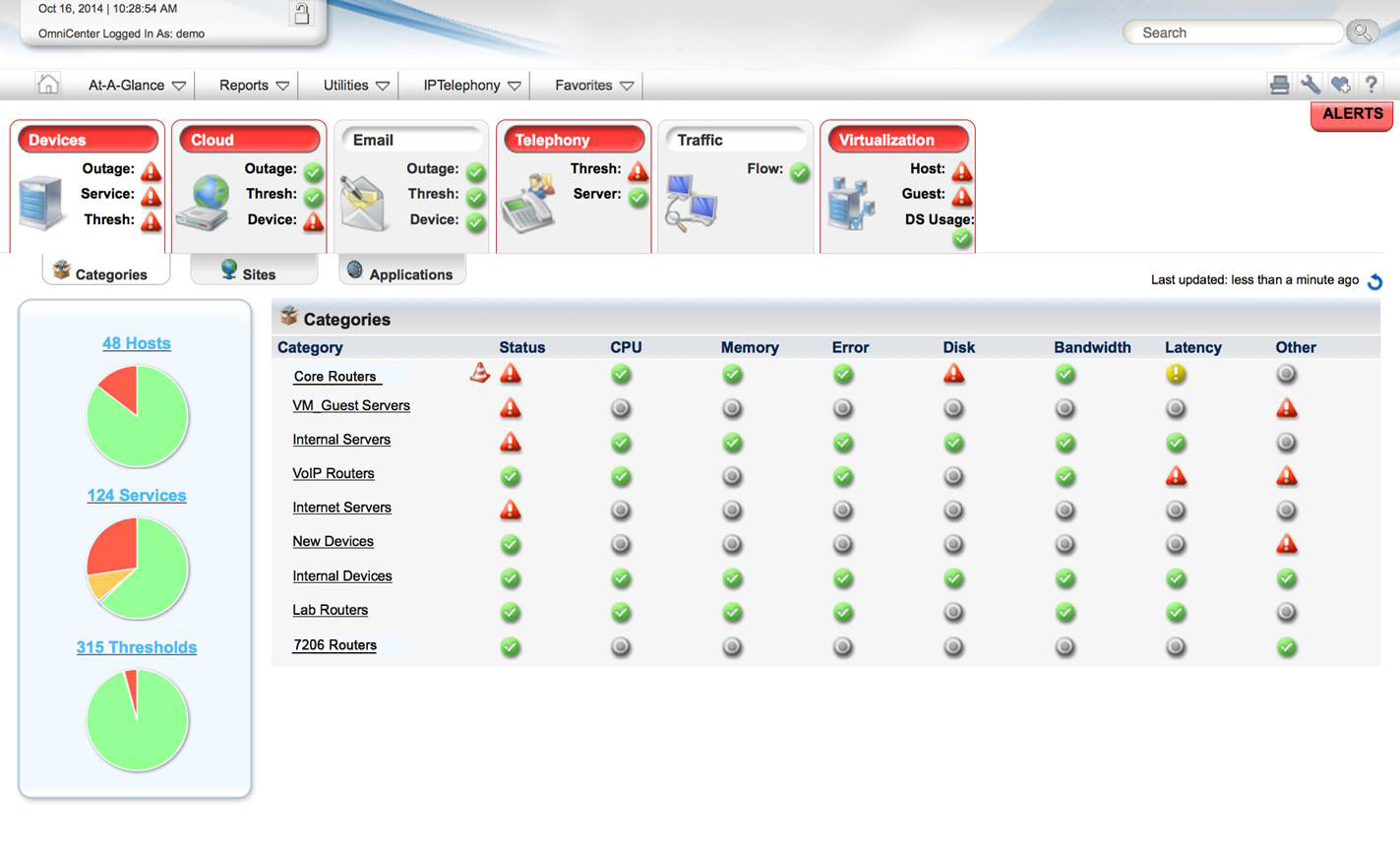 Features
24/7 real-time monitoring by the AireSpring Network Operations Center (NOC)
Tickets pro-actively opened on behalf of customers in the event of a network alert, often before your IT team is aware of the issue
Access to the system from anywhere using only a standard web browser with no software clients to download or install
A variety of real-time and historical reports with the ability to drill-down into data including:

Live and historical statistics for service/interface management
CPU utilization for ADTRAN and Cisco routers
Round trip latency report
Interface bandwidth utilization statistics
Historical interface bandwidth utilization graph
Interface error check

Outstanding personalized support from AireSpring's world-class network support team
Provided free to customers utilizing AireSpring provided WAN connectivity in conjunction with AireSpring provided routers or gateways
Top Benefits of the AireSpring Advantage
Fully Managed Network with QoS
Eliminate Finger Pointing Between Providers
Largest Available Coverage
On-Premises Enterprise-Grade Router/Gateway Included FREE
Reliable and Diversified Network
Free 24/7 Proactive WAN Network Monitoring Service
Personalized Service
Escalation List Up to Our CEO
For more information, please contact AireSpring at 888-389-2899 or email sales@airespring.com