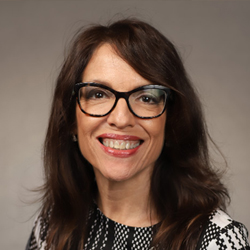 Nancy Ridge
Executive Vice President of Telecom Brokers
AireSpring is remarkably nimble when delivering service. In an industry where we are forced to work with multiple vendors across multiple locations, AireSpring stands out as an expert in coordinating more complex projects. If something in the contract needs to be changed at the last minute, the entire AireSpring team, from the Channel Managers to the Project Coordinators, is always quick to respond.
Krista Olnick
Cisco Account Manager of PremierComm
I can't express enough how useful the QuoteSpring quoting tool is to get deals moving. Most carriers will take days to process a pricing request, whereas I can get pricing from AireSpring instantly! It also helps that AireSpring has so many providers to choose from, giving us the ability to truly get our customers the best pricing at a moment's notice.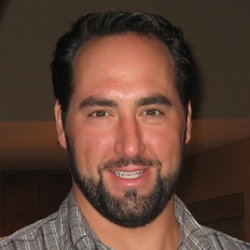 Tom Jennings
Founder of ITquotes
AireSpring's product set has continued to evolve and grow over the years, keeping up with the latest technology and services that are in demand. Some companies grow stale, get acquired, or lose their edge. But AireSpring has not only remained technologically relevant but also grown in terms of its ability to serve customers postsale.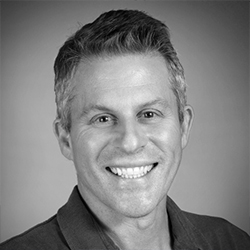 Alan Sandler
Founding Partner of Sandler Partners
They have shown their integrity by always paying evergreen residuals to their agents. They have shown their business acumen by constantly evolving their services to help their agents meet the changing needs of our customers. And, they show their enthusiasm for their work and their channel by being accessible when we need them.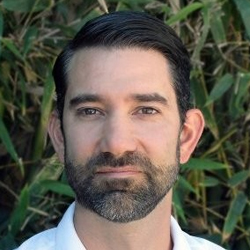 Eric Asquino
President and Founder of ACS
The best thing about working with AireSpring is the various self-help tools and systems available to agents, particularly the QuoteSpring quoting tool… AireSpring's competition can take days processing orders… With something as quick and consistent as QuoteSpring, I do not have to sit around, waiting for emails to get quotes finalized.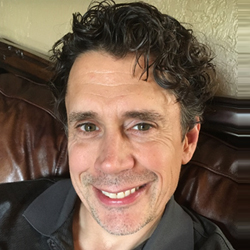 Scott Brakefield
President of Source Communications
When I speak with prospects and show them pricing, then I show them AireSpring's Dedicated Escalation List—honestly, that's the biggest strength AireSpring has. People are so tired of not having anyone to talk with… When I show people the Escalation List with real phone numbers, even cell phone numbers, and names of managers, directors, VPs, all the way up to AireSpring's CEO, it really makes an impact. They realize that they're always going to know somebody to call…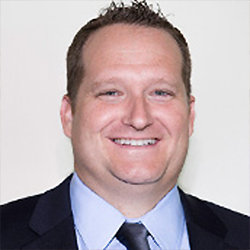 Dan Pirigyi
Partner at Telecom Consulting Group (TCG)
AireSpring is a refreshing change for agents who are looking for something different in a provider. AireSpring's operations and customer service teams provide over-the-top support for agents and customers postsale, which is often when things are most delicate. In the end, it's all about ease of use and ease of access and AireSpring is, without doubt, an incredibly easy company to work beside.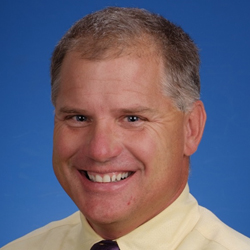 Jerome Plummer
President and Founder of Business Class Solutions
I consider AireSpring a channel partner because we share a real partnership when it comes to closing deals and supporting customers. I can get hosted VoIP from anyone these days. What is harder to find is a team of professionals who have proven resilient and willing to solve my customers' issues, no matter how painful it gets. AireSpring has an amazing team of technicians, engineers, and project managers that I know by name and who I trust.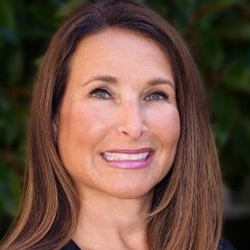 Karin Fields
CEO of MicroCorp
In this industry, responsiveness is of critical importance and I can always count on AireSpring to be proactive and communicative. Tools like QuoteSpring and AireSpring's comprehensive product set also make my team's job easier. When there is a powerful quoting system and an attractive set of services to show customers, half the work is already done! Once someone becomes a customer, I can rest easy knowing that AireSpring's repair and support team has them covered.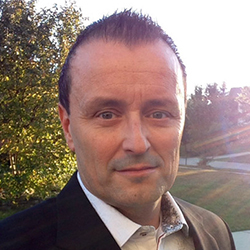 Tony Bailey
President SW Region at 2Evolve Technologies
AireSpring's ability to bend and work with [the customer] to customize their connectivity, especially the support for multiple disaster recovery options, was an integral part of the customer's decision to become an AireSpring client.
Jim Holmes
Founder of MTG Consulting
AireSpring is in a unique position, as there are not that many companies out there today offering integrated voice and data services in the way that AireSpring does. And AireSpring's mixed platform of vendors keeps the price low for the client, which is another big plus. There is also no question that AireSpring's MPLS Mesh product is a major business driver.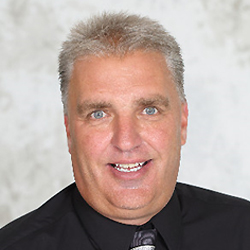 Chad Midtlien
President of Five Star Telecom
AireSpring has a vast portfolio of services that our customers can take advantage of. Very few carriers offer the breadth of services AireSpring has available. I like the fact that there is traditional voice and data, UCaaS, SIP, plus Cloud Connectivity and Business Continuity. Many of our customers use these services, along with AireSpring's SD-WAN and wireless.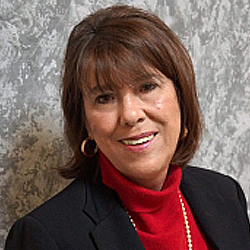 Marilyn Dooley
Founding Partner of Telco Management Group
AireSpring is by far the easiest carrier we work with. Quote requests are handled quickly and returned the same day. Your wholesale program with AT&T is outstanding and gives our agents the security knowing they are selling a quality data or fiber connection coupled with your voice. Our project management team loves the methodical way you install multi-site orders. The process couldn't be smoother. Your operations department couldn't be more responsive and helpful. You are definitely our carrier of choice!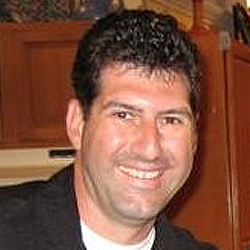 Paul Bedigian
President, Green Razor Communications
When I'm asked why I do business with AireSpring, I say because you guys are so easy to work with. I know the people, they are a family business, not a micro-business. If something happens, you don't get siloed off into a different department, or forced to deal with an automated system…We have a relationship with your people…I tell customers about the AireSpring Escalation List, with access all the way up to the CEO– I just show it to them, and explain that I have never had to use it…AireSpring does not have a direct sales team, you are not going to compete with me…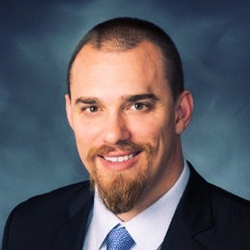 As a master agent, we like the power of being able to query pricing and information from multiple carriers on the QuoteSpring platform. There have been multiple times over the years where we've had specific technical challenges and needs and AireSpring has been responsive and addressed them admirably.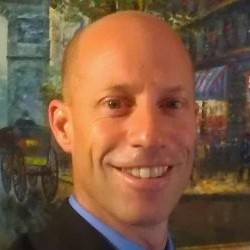 Jason Smith
Co-Founder of BlueStream Consulting
I love the fact that AireSpring can provide me a quote virtually immediately. I also like the fact that AireSpring provides access to multiple loop providers or access providers. I like how simple AireSpring's pricing is, and I like the promos—especially the Polycom VVX 400 promo. I like the fact that AireSpring's provisioning team keeps me in informed. I like to keep my clients in the loop which makes me look good… Finally, I love the fact that AireSpring does not have a direct sales force.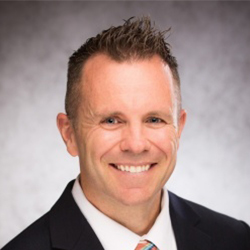 Patrick Oborn
Co-Founder of Telarus
AireSpring is big enough to handle larger projects, but small enough to do custom things, like mapping to different MPLS networks, so you can synthesize things across one MPLS environment. AireSpring has the ability to get any carrier you need on the wholesale side. It's a bit like having the "playdough" of telecom, where you can shape and customize the deal to fit whatever your customer needs it to do. AireSpring can always do it… At AireSpring, if they need to do some special things to get a job done, they just do it with a smile.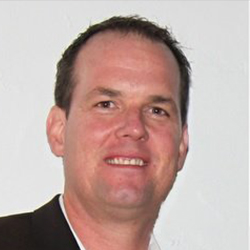 Vince Bradley
Founder and CEO of WTG
AireSpring has everything our agents need to close business. First, AireSpring has an incredible underlying carrier network, which provides ubiquitous coverage. That network is coupled with a diverse and vast product set, giving agents a broad portfolio of services and access that covers just about any customer need… I've also known the owners for 24 years now, and WTG has been partnering with AireSpring for over a decade. I've seen AireSpring grow and I've admired the way the Lonstein brothers have established an effective, yet light-hearted approach to business…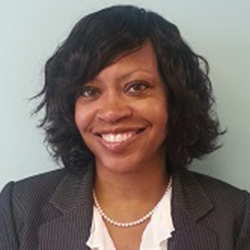 Vanessa Carter
CEO of One View Communications
I love their response time and the ability to pick up the phone, call, and get a live person on the line. Everyone from the C level down gets involved and I'm able to get a quick response. With most other companies, you can't call the CEO directly. Often you can't even call directors or managers as they hide behind gatekeepers. So I appreciate that accessibility.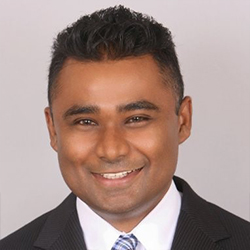 Taslim Kahn
CEO at Firstlight Consulting Group
AireSpring can offer service nationwide from a variety of underlying carriers. This enables us to bring a complete solution to a customer at the best available price from only one service
provider. AireSpring can choose the best pricing/circuit from carrier A for one region and carrier B, C and D for the other regions and offer a consolidated solution to the customer that guarantees very competitive pricing with the best delivery method.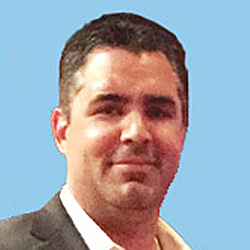 Eric Savitsky
Managing Partner & Co- Founder, CrosStar
I love working with AireSpring. You guys know how to hold a client's hand, from the solutions engineering team and presales, to customer service. We've had a lot of success with AireSpring products. For SIP trunking and call centers, AireSpring is one of the best, if not the best for rates and products. When converting call centers and larger customers from TDM to SIP, you are very patient and methodical…Don Greenstein and his team are great…In some cases they have guided us to make…decisions we hadn't thought about, where other carriers might have left us hanging out there to dry. Mike Nesci has been our steady contact at AireSpring…and he does a great job for us.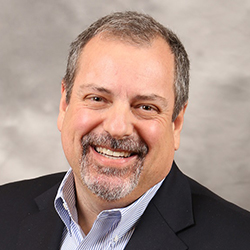 Jeffrey Ponts
COO/Executive Vice President of Datatel Solutions, Inc.
I have worked with Charlie [AireSpring National Channel Director, Charles Lomond] from the beginning. He's the consummate responsive guy. As far as channel managers go, I'd put him at the top… From a marketing standpoint, you guys are very creative. You have good promotions and good products. You're also a leader in product development…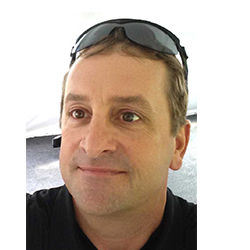 Mark Prudell
Co-Founder of Broadband Consultants
AireSpring has a deep understanding of complex voice solutions, coupled with remarkable flexibility when it comes to meeting unique customer needs. AireSpring is adept at navigating the landscape of telecommunications service providers and ensuring that my customers get the solutions they need. AireSpring is also incredibly fast at turning around quotes.
Jon Arnold
President, JA Communications Group
Where do I start? The responsiveness. AireSpring is tremendously responsive when asking for a pricing quote or working with me if I have a complex deal and setting up a call with customers and agents.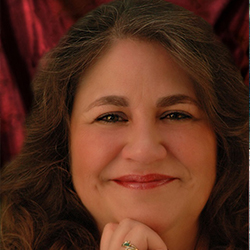 Jill Reed
President at Reed Communications
They are still a personal touch carrier, not a large carrier, which is harder to find as companies get bigger and bigger. If I need to get to the top, I can get a response.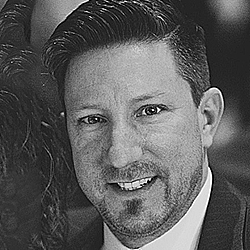 Jeff Powell
President of Sybran Communicatiuons
I would be remiss if I didn't mention the commissions and SPIFFs. They are among the best in the industry and our sub-agents love them. Of course, commissions have to be backed up by a good product. We use AireSpring's hosted PBX as a customer ourselves, so we are confident in the product.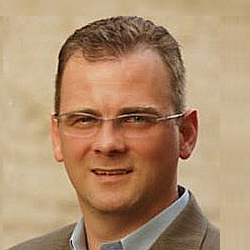 Cary Parris
Co-Founder & CTO at iTransit Solutions
Most of our clients are financial institutions, medical facilities, international businesses and large retail locations…As a result, we need to work with CLECs that are good at handling complex, multi-location orders. That's where AireSpring comes in…AireSpring's operations team is excellent at communicating with all involved team players for each order so that everyone is on the same page and the order goes smoothly.
Dominic Antonini
President of Telecom Brokers
The best thing I like about working with AireSpring is on multi-location accounts. AireSpring's MPLS gets the lowest loop fee at all locations to help win those deals.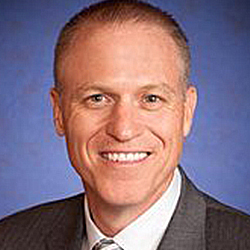 Curt Allen
SVP Channel/ Channel Chief at Windstream Enterprise
AireSpring is a bold company when it comes to solutions, and a firm friend when it comes to telecom relationships. I remember when AireSpring started to offer and create its own solution set rather than remain a reseller. Your executive team has never been shy to take risks in an increasingly complex market and I admire that.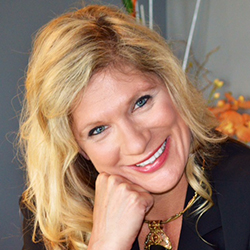 Cindy Ried
CEO of 2 Evolve Technologies
"I like that AireSpring is a big company, but still maintains the culture of a small business. When I call into AireSpring, someone actually picks up the phone.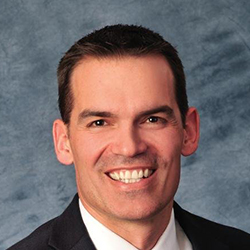 Adam Edwards
CEO of Telarus
Number one thing I like is the people we deal with… Also another thing is always staying one step ahead. AireSpring did a great job of moving from long distance reseller to local to multidata pipes, SIP, and meshed networks… AireSpring is really smart about staying ahead.